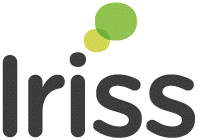 Glasgow Gritting
Apologies, the Glasgow Gritting online tracking service has now ended.
The live map and search showing where gritting activity has taken place is no longer available.
If you have queries about Glasgow City Council's gritting services please contact Glasgow City Council directly.
This project started in 2012 as a collaboration between Iriss and Glasgow City Council to produce open data from the council's gritting service. The intention being to allow commuters and citizens to know which roads had been treated during cold weather. Iriss hoped that it would be useful to social services workers e.g. making home visits across the city.
This project was supported by Nesta - Make it Local Scotland. This was Glasgow City Council's first web-based open data project and was used as an example as part of the successful bid for the Future City Glasgow and subsequent Open Glasgow projects.
References